Telecom at a glance
As of Dec 2008, the rural/urban subscriber base of telecom (9.3 Crore) exceeded the current claimed internet users of urban working population (5 Crore). Thus, adoption of mobile technology for rural/urban India is a logical choice to bridge the digital divide, while provisioning of services.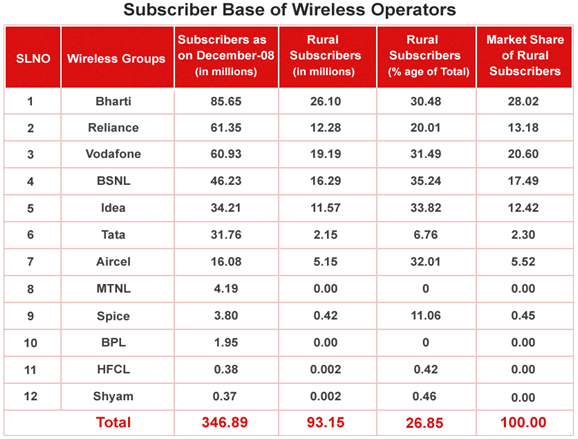 Source: TRAI, April 2009
Given the low tele-density in India, the subscriber base is expected to grow at a brisk pace. Government expects the mobile base to cross 600 million by 2010 and most of the new additions are expected to come from rural/urban areas where the penetration is still low.